Playlist of audio elements for sound sculptures below:
1. Hex Prism Palace: musical use of the pyraharp
2. Alchemical Camouflage: sound used in the sculpture
3. Ancestor Decoy: sound used in Air Protector installation


---

Pyraharp
2015
Sculptural Instrument
wood, piano wire, ceiling fan




---

Folk Instrument (Water Protector)
2018
Sound Sculpture
wood, basket, speaker, windshield wiper, communion plate, garland, sound


---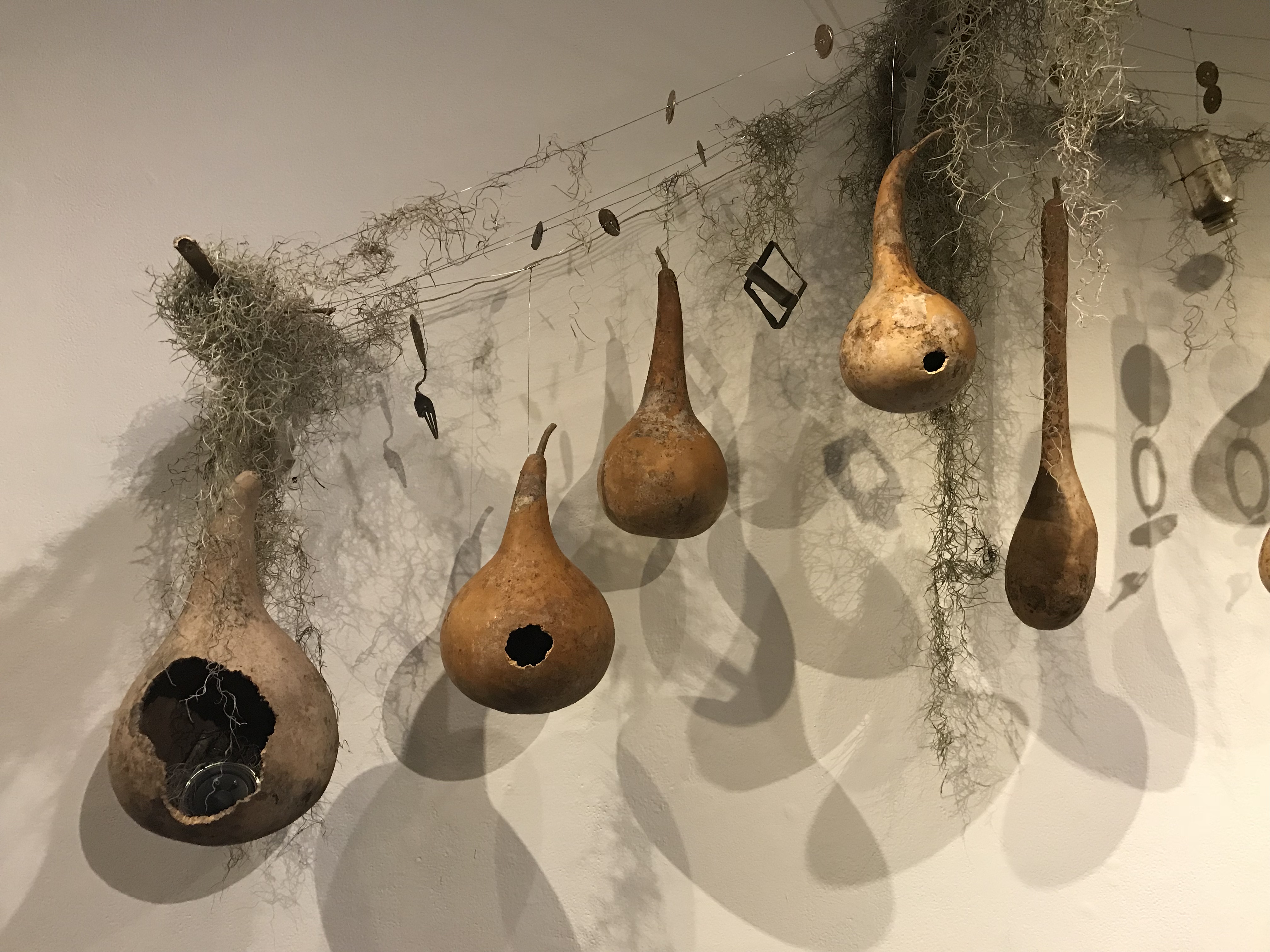 Folk Instrument (Air Protector) detail
2018
Sound Sculpture
gourds, speakers, bottlecaps, piano wire, moss, sound


---

Open the Gate
2020
Sound Sculpture
wood, gourds, speakers, found objects, sound




Open the Gate, detail
2020
Sound Sculpture
wood, gourds, speakers, found objects, sound




---


Treeline, 2019
Sound Installation at Moss Rock Festival, Hoover, AL
Collaboration with Vinegar Projects & Tony Bingham

In this site-specific project, visitors were invited to talk with the trees via a special phone line as they walked through what remains of a clearcut Moss Rock forest. This interactive guided tour provided an opportunity for people to reflect on aspects of our ecosystem not readily apparent, and to try to see the forest from the perspective of a tree. Tree Line connects the local ecosystem with global issues, and notes that how when the tree line changes, we begin to see the world differently.


---

Further Recordings:
︎ Spotify Artist Page